Eng. Moustafa Mousa
23 November 2020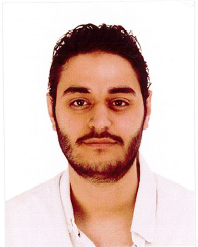 NTRA Post: Head of the Satellite Network Registration and coordination Department
International Posts:
Vice Chair, the International Telecommunication Union (ITU), Council Expert Group on Decision 482.
Head of the Satellite Services Working Group, the African Telecommunication Union (ATU).
Field of ​​expertise: Radio Spectrum and Satellite Networks.
Eng. Mousa managed the deployment process and the international technical radio spectrum coordination tasks for the Egyptian satellite networks, including Nilesat and Tiba 1 in the geostationary orbit in addition to NARSSCUBE and EGYPTSAT-A in the non-geostationary orbits. Moreover, he assisted in managing regulatory issues for the all-inclusive development of the national licensing system for operators and providers.
At the international level, Eng. Mousa exerted best efforts to develop appropriate regulations and procedures with the aim of reinforcing the International Radio Regulations (IRRs) governing radio spectrum issues around the globe, by efficiently participating in ITU's events and activities and making contributions in them. He, also, took part actively in the relevant study groups concerned with the management of radio resources and associated orbits.