Industry 4.0
In today's telecom industry, technology is rapidly evolving around a set of optimized services' delivery options as well consumer centric needs. The telecom industry is in a continuous search for provisioning effective digital services based on best in class telecom and digital infrastructures.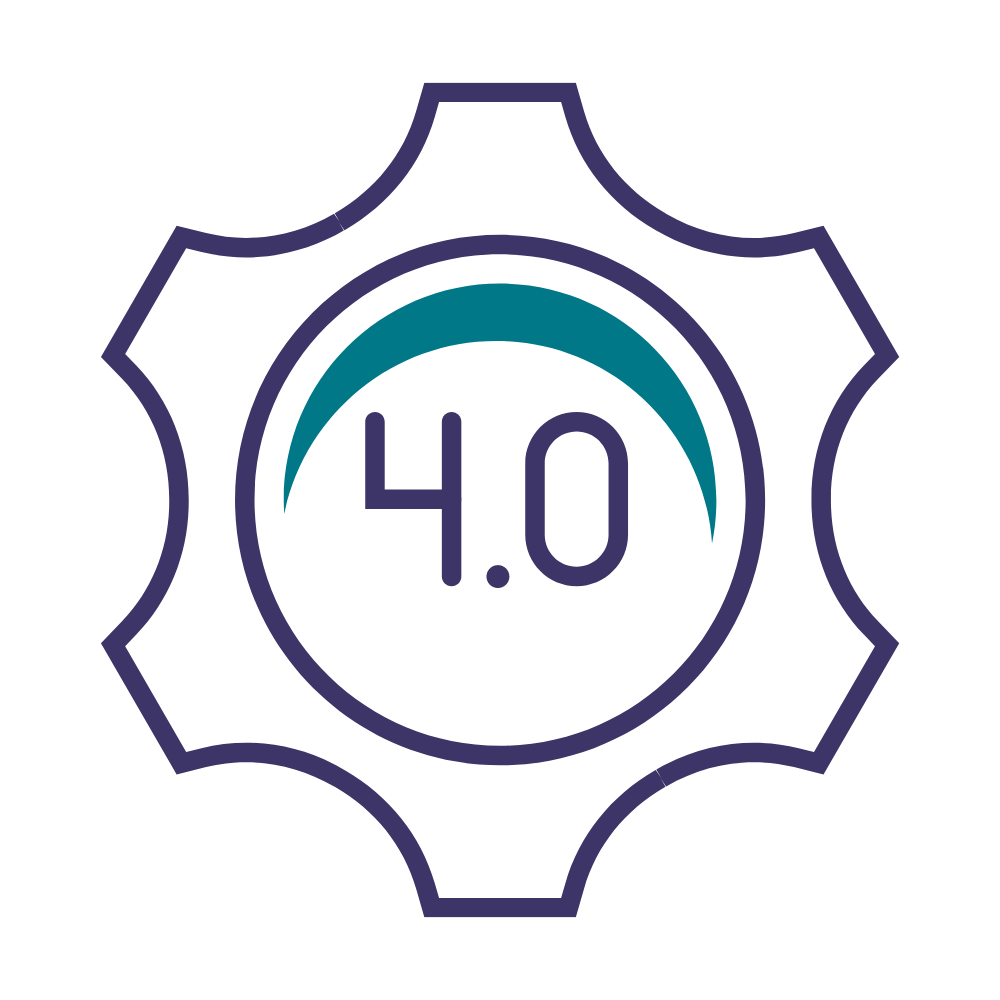 Industry 4.0 through the coordinated intelligent use of frontier technologies (Artificial Intelligence, block chain, Big Data, Internet of Things…etc.) together with ICT, provides smart digital applications and services and achieves higher levels of management, and control in the communication network. Industry 4.0 is considered as the next evolution of ICT services' delivery, aiming towards realizing smart communities and societies.
Additionally, in its key role of regulating the telecom/digital market, NTRA sets the specifications of the telecom/digital services in alignment with industry best practices, international norms and standards. Standardization defines requirements, specifications, guidelines and/or characteristics that help to ensure that devices, systems and services retain the ability to connect and interoperate/interwork with each other, boosting innovation, and keeping ICT markets open and competitive.
Backed up by a solid strategic vision for the telecom market, whereby research, and analysis of complex, novel, and non-traditional technological and techno-regulatory communications and digital issues are conducted, NTRA has established a roadmap for investing into techno-regulatory and standardization Research and Development Programs (RDPs) in multiple techno-regulatory domains including but not limited to:
Advanced ICT Infrastructure
Telecom Networks (Core, Transport, and Access)
Security/Cryptosystems and Quantum Computing
Photonics and Submarine Optical Research
Advanced Sensing, and Smart Materials
Advanced Computing, Artificial Intelligence, and Big Data Analytics for ICT
Robotics, Optimized Control, and Autonomous Systems
Digital Ledger Technologies (DLTs) and Blockchain
Automation and Data Processing and Management
Internet of Things (IoT) and Smart Cities/Communities
AR, VR, MR, and Digital Twins
Energy Harvesting and Embedded Systems
NTRA RDPs target the development of different instruments (short, medium, and long-term) to develop key advanced technological domains that would greatly benefit the ICT sector. In addition, the RDPs will target the development of specialized programs to enable higher levels of participation of young researchers and women in STEM.
Examples of RDPs include:
Research and Development Proposals
Centers of Excellence
Scientific and Industry Laboratories
Industry Collaboration and Partnership Programs
Graduation Projects Funding (Motamayez Program برنامج متميز)
International Standardization Development
NTRA is delighted to encourage researchers and industry stakeholders to cover technical, regulatory and economic R&D problems as well as any element that would support the informed scientific based decision-making process of NTRA. That includes regulatory studies and the impact of new technologies on industry, standards, and regulations.
Applicants can direct their proposals/inquiries directly to NTRA through official correspondences or by submitting their proposals/inquiries to rd@tra.gov.eg .