GSMA
Digital Financial Inclusion
In light of the Egyptian government's strategy and initiatives to establish a digital society and boost financial inclusion mechanisms by relying on digital payments, the National Telecom Regulatory Authority (NTRA) has issued a Mobile Wallet Regulatory Framework. The aim of NTRA is to enable telecom consumers to perform financial transactions electronically through the mobile phone and mobile operators' distribution networks, to save them time, expenses and effort while ensuring privacy and confidentiality. Therefore, NTRA was keen that the Mobile Wallet Framework regulates money transfer and withdrawal as well as cash deposit for both individuals and corporations, between different mobile accounts. Hence, a set of measures has been taken as the first in a list of executive steps to be taken towards mainstreaming the mobile phone charging by using e-payment methods as an alternative to the traditional methods. These measures were taken within the framework of the NTRA's keenness to boost the use of electronic transactions, in line with the country's efforts to establish the culture of financial inclusion and facilitate the citizens' obtainment of telecommunication services.
Providing pensions via Mobile Wallets
In July 2021, the National Organization for Social Insurance (NOSI) in collaboration with the National Telecom Regulatory Authority (NTRA), has signed a protocol of cooperation with Egyptian mobile operators (Vodafone Egypt, Orange Egypt, Etisalat Egypt, and WE) to start providing and transferring pensions over mobile wallets for deserved segments. The service is provided via easy facilitated procedures, upon citizen's request. All it takes is a one-time-visit to the mobile operator POS – of which the pensioner is already a client – to open an e-wallet and file a request for transferring the pension at the e-wallet, whereas the rest of procedures of pension transfer are done between NOSI and mobile operators, in coordination with NTRA. Mobile wallet service in Egypt has helped to provide the financial needs of deserved segments in an easy way, as it allows money withdrawal, money transfer, government services payment, as well as personal purchase payment through websites and applications. This step has come in context of NTRA mandate to facilitate all possible ways of essential services diffusion for the development of economic and social welfare of citizens, and in support of financial inclusion and digital transformation.
USF
The NTRA set up the Universal Service Fund (USF) in 2005 to be mainly responsible for financing the national projects of communications and information technology, alongside infrastructure necessary for basic telecom services, and compensate the telecom services providers and operators for services provision to all citizens especially in the economically non–feasible regions, and the promotion of unserved areas in order to achieve the objectives of universal service.
In accordance with Telecom Act No 10 of year 2003, universal service should be accessible and available to all Egyptian citizens at fair, reasonable and affordable prices, including low-income users, the disabled and low-income users in addition to those who live in rural, remote, isolated, and high cost areas. Accordingly, NTRA has initiated procedures to boost the efficiency of basic telecommunications services in Sinai Peninsula, where establishing and operating cell sites for 30 urban areas as well as 4 major roads, with an overall length of 112 km, at a total cost of EGP 513 million, is financed through the Universal Service Fund (USF). In this context, 90 cell sites will be established and operating at areas and roads of Saint Catherine, Ras Sudr, El-Tor and Neweiba' with purpose to boost the efficiency of telecom services and provide coverage for the areas affected. This step comes in line with NTRA's role to regulate and disseminate telecom services across the Arab Republic of Egypt, with an aim to reinforce national and social correlations as well as contribute to economic growth. Furthermore, the step is consistent with the State's strategy to achieve sustainable and comprehensive growth. This would actually contribute to raising the national income, creating new job opportunities and enlarging the areas fit for accommodation and growth.
It is worth mentioning that NTRA, through USF, had previously launched and financed projects to establish, operate and provide mobile services for 54 urban areas as well as 22 strategic roads across the Arab Republic of Egypt, with an overall length of 3100 km and at a total cost reaching EGP 1 billion and 668 million. These measures come within an integrated plan to cover the widely-populated areas in Egypt including countryside as well as areas of economic and urban expansion. They are also consistent with NTRA's endeavors to provide telecom coverage for new roads.
Decent Life Initiative
The "Decent Life" presidential initiative – the National Project for the Development of the Egyptian Countryside – is a multi-pronged and integrated initiative, launched in 2019 by the Egyptian President. The Initiative aims to improve the living conditions and daily life of Egyptian citizens in 4500 villages, within a framework of integration and unity of efforts among the state institutions, private sector entities, civil society and development partners in Egypt. The Initiative also aims to provide an integrated package of services, including various aspects of health, social and living conditions. Vulnerable groups of Egyptian citizens are the main target of the initiative, including inter-alia:
Neediest families in rural communities
Seniors
Persons with Disabilities (PWDs)
Female breadwinners and divorced women
Orphans and Children
Unemployed youth
The initiative revolves around several pillars, one of which is infrastructure which should cover during the first phase of the initiative:
FTTH at 105,000 households
Establishing 1000 Mobile Towers
Developing Post Offices
Training; for which MCIT is working on 'Technology Literacy' and 'Financial Inclusion' projects
Tower License
The National Telecommunications Regulatory Authority (NTRA), to achieve its goals as indicated in Law No. 10 of 2003, to manage and regulate the telecommunications sector in the Arab Republic of Egypt, has issued a regulatory framework for licenses to establish and lease the infrastructure for wireless mobile towers.
As NTRA is the government entity responsible for creating an enabling environment for competition among operators in the telecommunications sector, and ensuring the provision of quality and effective telecommunications services all over the country through innovative and fair regulatory controls, this regulatory framework aims to promote and facilitate the investment in the field of establishing and leasing mobile towers in the Egyptian telecom market, where four mobile operators compete to operate and provide 3G/4G mobile phone services to about 90 million users.
FTTS
During 2018, NTRA introduced and launched Fiber-to-the-Subscriber (FTTS), Broadband Fiber Optics, which is mandatory for the improvement of existing network speed as one of the steps towards launching 5G technologies. Under an ambitious drive to unlock new pathways for economic growth, Egypt announced plans to provide more than 60 million people in rural areas with high-speed internet, via Fiber-to-the-Home (FTTH) for a million households. Egypt has already invested more than $2 billion to increase average internet speed in major cities from 6.5 to 42.5 megabytes per second – a sevenfold increase in two years. The country will continue to upgrade its metropolitan internet infrastructure to level up its economy.
Spectrum Frequency Use
The National Telecom Regulatory Authority (NTRA) has allocated new frequencies in the 2600 MHz band, after completing the organizational procedures to reach the optimal frequency allocation, to leverage these frequencies and improve service quality. It is a major step toward boosting the efficiency of the ICT infrastructure, as one of the State's priorities is to help enhance the infrastructure resilience in the face of the challenges imposed by COVID-19 that put so much pressure on the Internet traffic and increased peak times to 15 hours a day. In fact, the infrastructure contributed to the success of distance learning and the online exams of the first grade of the secondary school.
It is the first time NTRA uses TDD (Time Division Duplex) technology in the Egyptian market, which mainly depends on uploading and downloading data in a single frequency band, with time sharing between them. This technology is used instead of using FDD (Frequency Division Duplex) technology, which relies on the double packet system, and the separation between transmission and reception. This maximizes the efficient use of the frequency spectrum in data transfers, in terms of speeds and capacities and immensely enhances the quality of services provided to users.
At the regulatory level, the NTRA has, also for the first time, offered these frequency bands to all mobile operators in a sealed-bidding system, in which the highest bidder is the winner as the companies competed for the same offering, as varying ranges of the frequency bands were offered. This has a positive impact on the competitive quality, taking into account price reduction for the larger band, for additional investment requirements in the infrastructure.
It is worth mentioning that this is part of NTRA's all-inclusive plan to enhance the quality of the telecom services provided to citizens in Egypt, as the NTRA offered the new frequencies, and concurrently set new standards for the telecom services (voice and data) provided in the Egyptian market as per the international specifications and standards, the recommendations of the International Telecommunication Union (ITU), the European Telecommunication Standardization Institute (ETSI), and other relevant international standards.
Eventually, these agreements will encourage MNOs to make new investments to develop the mobile network infrastructure and raise its efficiency. This will help improve the quality of telecommunication services and enhance the network's resilience for providing future ICT services, in line with the international quality standards and the national strategy for furthering digital transformation.
Public Consultation Framework
In its efforts to raise the efficiency of decision-making mechanism, enhance the business environment to foster investments in the Egyptian telecom market alongside safeguard the user-rights, the National Telecom Regulatory Authority (NTRA) issued the Regulatory Framework of Public Consultation rules and measures. The aim is to reinforce the principal of transparency and engage relevant entities in the policy-making process via sharing their views and comments regarding the regulatory lines adopted by NTRA. The framework outlines the measures taken by NTRA for Public Consultations, with regard to the regulatory lines and decrees intended.
Data Centers Framework
In its quest to achieve its mandated goals by Law No. 10 of 2003, NTRA has adopted a regulatory framework for establishing and operating data centers and providing hosting and cloud computing services. This is in compliance with the government's strategy to support the digital transformation process and to attract and boost investments in this domain. In addition to capitalizing on Egypt's central geographical location being a gateway connecting Africa & the Middle East to Europe and to cement Egypt strategic position as a regional and global hub for data traffic making it one of the most promising markets in the rapidly growing field of data centers.
The regulatory framework aims to attract hyper-scale data centers, cloud computing service providers and electronic content providers to the Egyptian market, which is envisaged to support the state's plans for digital transformation and enable providing state of the art electronic services to citizens.
Mobile Connectivity for Education
To cope with global pandemic conditions, and in a trial to mitigate its negative impact, several initiatives to support the educational system in the country after suspending schools and universities as precautionary measure against the Coronavirus, were offered in cooperation with the mobile operators in Egypt. Free access to the websites of the Ministry of Education, and the Ministry of Higher Education and Scientific Research, which are equipped to provide the educational content necessary to complete the educational process from distance without any additional financial burden on parents, was provided.
Besides, monthly download capacities for home internet subscriptions were also increased by 20% at a cost of EGP 200m to be borne by the state for all user segments in coordination with Internet Service Providers to support distance education and basic services. Additionally, free digital education platforms for school and university students in cooperation between the ministries of education and higher education as well as mobile operators in Egypt, was also provided.
Ministry of Health Mobile Application
"Egypt's Health" mobile application was launched on April 14, 2020 to facilitate procedures for citizens, provide the best medical service to those with coronavirus symptoms, and raise people's awareness about how to avoid getting infected. The application allows several features for users, such as reporting suspected COVID-19 cases; communicating with a professional team for necessary medical advice. By turning on location services, the application can also send alerts to users whenever they are close to or are at a location where coronavirus cases are present to help them take necessary precautions to avoid infection. The application is used via mobile data.
In addition, the Ministry of Health launched a mobile phone app named "Egypt Health Passport" for Android and iPhone, to serve as an e-health passport at airports to substitute paper certificates providing coronavirus vaccination, via using a QR code serving as the medical passport.
Digital Egypt
In alignment with Egypt Vision 2030, and Egypt's digital transformation strategy, the Ministry of Communications and Information Technology (MCIT) has embarked on building Digital Egypt. Digital Egypt is an all-encompassing vision and plan, laying the foundations for the transformation of Egypt into a digital society. To usher this transition to a digital society and build a strong digital economy, "Digital Egypt" is built on three main planks: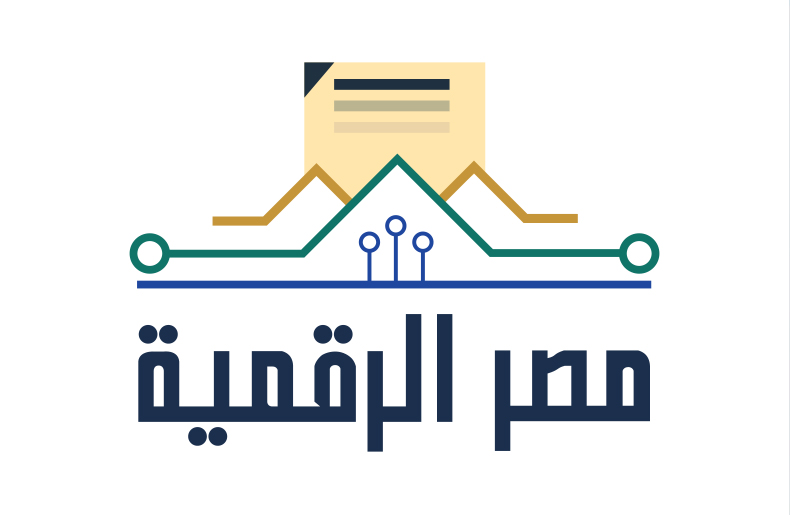 Digital Transformation
Digital Skills and Jobs
Digital Innovation
These three pillars are standing on two extremely important bases: Digital Infrastructure and Legislative/Regulatory Framework.
"My NTRA" Application
The National Telecommunication Regulatory Authority of Egypt (NTRA) has launched an interactive application, My NTRA, to facilitate the process of offering basic telecom services to users and corporations. The app provides a number of interactive services via mobile phone, without the need to contact the call center or make personal visits to operators' branches. Furthermore, it's a step within NTRA huge efforts to enhance the provision of telecom services. It also comes in line with the State's policy to uphold digital transformation.
"My NTRA" application provides a number of online interactive services. One of these services is Mobile Number Portability (MNP), where users can inquire about the status of their request to change the operator while keeping the same line number. Another service is Internet Speed Test, which allows users to examine and measure the speed of internet services provided on mobile phones, whether these services are provided through WiFi or mobile data. In addition, Operator Quality Map is a service provided on "My NTRA" to enable users to figure out the quality of voice and data services within an area of their choice through an interactive map, so as to be able to get the best service possible. Moreover, one of the most important services provided via the application is My Tariff, where users are allowed to inquire about or cancel mobile entertainment services, have a full knowledge of all packages and systems matching their purchasing power parity, or access information about their mobile consumption as clarified by Egyptian operators. A service called My Lines is provided over the app as well, via which users, by entering their National ID number, can know the total number of mobile lines registered in their names in all Egyptian mobile operators. This service aims to protect the privacy of subscribers and reduce fraudulent operations.
Through the application, NTRA provides a full guide on telecom-user rights in the Egyptian telecom market. Also, the app includes Important Numbers, which contains a list of both emergency and government entities hotlines to serve users' needs.
To encourage and facilitate investment in mobile industry in Egypt, My NTRA app contains a separate section for corporate services, through which all procedures of telecom licenses, custom clearance and NTRA e-services could be accomplished. These NTRA e-services encompass type approval, issuance of licenses to import telecom equipment as well as the ability to track the status of requests submitted in-advance.
Consequently, "MY NTRA" has been launched to adopt as well as harness advanced technologies to enhance business performance and establish a digital business system for telecom users. Besides, it facilitates the process of service provision via mobile phone and supplies users with all service-related information. Thus, it aims to provide users with the necessary information to reinforce their decision on choosing the most suitable operator, and accordingly enhance competition in the mobile communication sector.
Disability Challengers on the map of NTRA
In completion to the National Telecom Regulatory Authority's strategy to uphold and integrate users of disability challengers in the process of digital transformation, and in reinforcement to their rights of having access to all telecom services in the Egyptian telecom market, NTRA launched a service for receiving and resolving the complaints of disability challengers in sign language via video calls. The service is also available on NTRA's website (https://tra.gov.eg). It is a step that aims to facilitate the process of service-availing for users of disability challengers and guarantee smooth access to telecom and internet services for disability challengers. Hence, NTRA requested the Egyptian telecom operators to urgently make complaint-receiving service available for disability challengers as soon as possible, as well as make sure that their branches and outlets had been properly prepared to ensure providing services smoothly to disability challengers, at an equal level with other segments of users.
It is worth noting that such an initiative forms a part of the series of procedures that have been recently adopted by NTRA enabling disability challengers to have smooth access to telecom services, and integrating them in the process of digital transformation. The most prominent procedure of these were providing mobile apps – free of charge – as well as new mobile lines with a 50% discount on monthly packages, acknowledged by all telecom operators.
Furthermore, these procedures are representing NTRA's role to ensure that all segments of users are having proper access to telecom services. The said procedures also indicate NTRA's keenness on reinforcing communication approaches with all segments of society.
EG-ATRC
In light of the Egyptian efforts exerted to prepare African cadres capable of handling the emerging challenges in the telecom sector, NTRA has established the Egyptian African Telecom Regulatory Training Center (EG_ATRC). The main aim of the Center is to develop the capabilities of telecom regulators and relevant entities in Africa. NTRA designed a complete unique training system that encompasses professional and academic Egyptian expertise to hone the trainees' skills with necessary experiences that would contribute to establishing a promising digital economy in Africa.
EG-ATRC is founded to reinforce Egypt's policy with regard to cooperation aspects with African countries. Furthermore, it paves the road for exchange of experience in important fields such as, Cyber Security and Smart Systems as training programs provided by EG-ATRC aiming at building African youth capacities include Cyber Security, in order to boost competencies in respect of information and network security, organizing technical support and systematically building capacities in such a field.
Additionally, a training program in managing scarce resources; namely, Frequency Spectrum and Numbering among others, are provided. In fact, Frequency Spectrum is one of the vital issues in Africa, requiring premium competencies to be ideally managed and utilized in order to have a positive impact on telecom and internet services. Therefore, a specialized program on this issue is provided at EG-ATRC. It allows seamless communication among experts to provide the necessary technical assistance in this regard.
Also, training programs include Smart Cities and Infrastructure. In this regard, the Egyptian experience offers many Egyptian modules that are more relevant to Africa. Remarkably, the Egyptian Administrative Capital is a very convenient example to be passed on to African countries, as some of its aspects are still underway, representing a live example for experts.
Gaining a massive importance in light of e-payment tools increasing adoption, Digital Financial Inclusion is another program that is provided as well at the Center.
The foundation of EG-ATRC aims to develop the human competencies working in Telecom Sector, and to enable Africans to deal with the emerging regulatory and technical issues, making the Center's participants of a real and efficient value to the telecom sector in its comprehensive regional concept.