NTRA Executive President meets ITU Secretary-General on sidelines of WRC-23 preparatory meeting
6 April 2023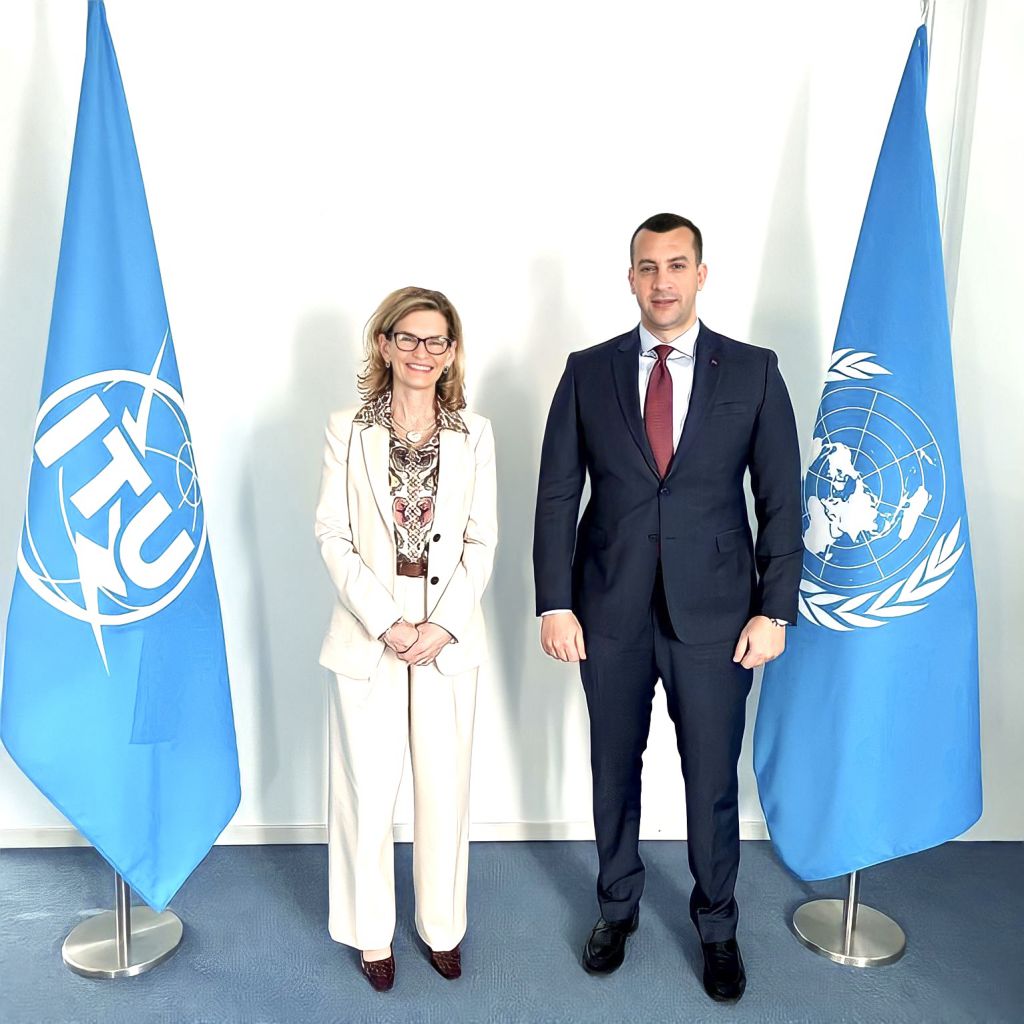 Engineer Hossam El-Gamal, the Executive President of the National Telecommunications Regulatory Authority of Egypt (NTRA) met Ms. Doreen Bogdan-Martin, the Secretary-General of the International Telecommunication Union (ITU), on the sideline of the World Radiocommunication Conference's (WRC-2023) preparatory meeting held in Geneva, Switzerland. Cooperation aspects between NTRA and ITU in all fields were discussed by both parties during meeting. They also tackled the final preparations which are underway for the Global Symposium for Regulators (GSR-23) hosted by the Arab Republic of Egypt, and how important this event is in terms of governing modern technology that is now part and parcel of different modern life aspects.
Furthermore, Eng. Hossam El-Gamal, asserted that the international standards set by ITU are deemed a major mainstay of the National Projects carried out in Egypt, on top of which is the Presidential Initiative "Hayah Karima", to improve telecom services in the rural areas nationwide.
Meanwhile, Ms. Doreen praised the pivotal role assumed by Egypt in supporting the ITU's events and proceedings at the international as well as the regional levels.