Eng. Hossam El-Gamal, NTRA's Executive President, Participates in 20th Edition of the Global Symposium for Regulators (GSR-20)
17 September 2020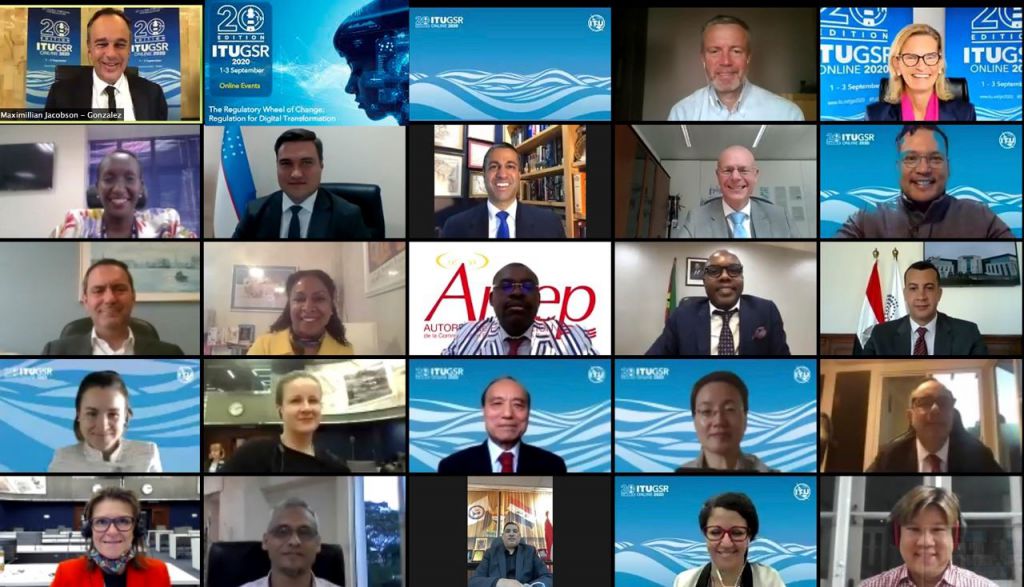 Eng. Hossam El-Gamal, the NTRA's Executive President, participated in the 20th edition of the Global Symposium for Regulators (GSR-20) organized by the International Telecommunication Union (ITU), that is held virtually in the period from 1 to 3 September, as he delivered a speech on the efforts exerted in the Egyptian telecom sector to face Covid-19 pandemic.
In his speech, Eng. El-Gamal pointed to the fact that the Egyptian government highly positions investment in ICT infrastructure, as COVID-19 pandemic has affected the entire socio-economic globe, changed its norms, and created "New Norms". In this regard, Eng. El-Gamal said that "a new norm", that is, the diversification of the family experience and their simultaneous needs necessitated a reliable and secure ICT infrastructure to be able to fulfill these needs with quality and continuity. This intensified the importance of the regulatory frameworks to adapt to those changing norms in the nature of the Egyptian families' needs to facilitate their needs among various sectors, he added.
Furthermore, he has emphasized the fact that the Egyptian government exerted best efforts to raise the efficiency of the ICT infrastructure, as it invested around 2 billion USD in 2019 in ICT infrastructure in terms of connectivity, capacity, reachability and applications, which had a great impact during the pandemic period on the ability to absorb the dramatic increase of internet usage and major shifts in user behaviour.
Eng. Hossam El-Gamal said that just as COVID-19 had its negative impacts on almost all aspects of life, but it still could be seen from a different perspective, as it had positively affected the level of collaboration and integration between the telecom sector and various sectors of the State. This expedited the response of sectors to the socio-economic needs of Egyptian families.
The NTRA's Executive President clearly stated that the NTRA has collaborated and coordinated efforts with telecom service providers and stakeholders in various sectors and took measures and initiatives to increase the home internet monthly download quota, enabling free access for educational platforms and websites to guarantee the continuity and quality for students in their education process. In addition, it facilitated free registration for e-wallets and provided also free hotlines for citizens, to keep them updated with the latest news and precautions about the pandemic, he said. Then he spotlighted the measures taken to facilitate means for the medical teams, as the NTRA has provided them with free voice and data packages to stay connected with their families while they are doing their duties in the quarantine areas.
At the end of his speech, the NTRA's Executive President clearly stated that, during the pandemic, it was proven that international collaboration is needed to exchange best practices and share our experiences to overcome the negative impact of such a crisis.