Eng. Muhammed Abd El-Haseeb
20 November 2020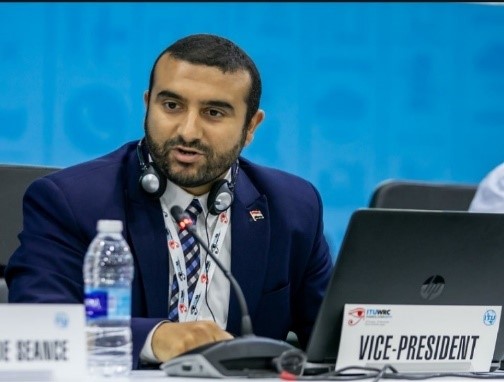 NTRA Post: Director of the Spectrum Allocation Department, the National Telecom Regulatory Authority (NTRA)
International Post: Vice Chairman of Study Group 7, the International Telecommunication Union- Radiocommunication Sector (ITU-R).
Field of Expertise: Frequency Spectrum Planning and Allocation
Eng. Abd El-Hasseeb obtained a Bachelor's degree in Communications Engineering from Ain Shams University in 2005. He also obtained a master's degree in frequency spectrum pricing from Cairo University in 2017.
Shortly after commencing his career, he started his participation in the works and activities of the International Telecommunication Regulatory Union (ITU) in 2007 as a member of the Egyptian delegation in the study groups of ITU-R. He has been representing Egypt in all World Radiocommunication Conferences for more than 15 years. In 2015, he was nominated as the Vice Chairman of Study Group 7 by the Egyptian administration and the Arab Spectrum Management Group (ASMG). He has been holding that post ever since 2015 till now.