NTRA and CITC sign Memorandum of Understanding on telecom regulation and digital services
4 March 2022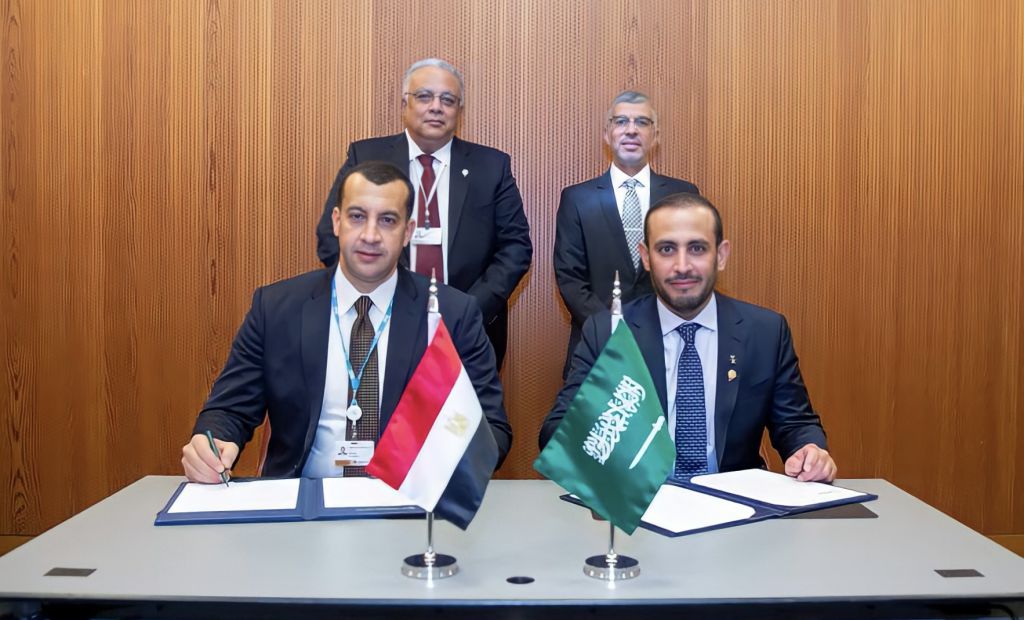 The National Telecommunications Regulatory Authority of Egypt (NTRA) signed a Memorandum of Understanding with the Saudi Communication and Information Technology Commission (CITC) to cooperate and exchange expertise with regard to many topics such as; smart cities, management of radio spectrum as well as building capacities in digital transformation. The MoU was signed in line with reinforcing international cooperation between the Arab Republic of Egypt and the Kingdom of Saudi Arabia, with respect to telecom regulation. The MoU was also signed in conjunction with State's policy to uphold the process of digital transformation and improve the services related to such a process. It copes as well with the State's effort to reinforce the competitive environment of investments in Egypt's telecom market.
The MoU articles stipulate coordination with regard to many technical arenas pertaining to communications and information technology. The articles also entail the exchange of expertise with respect to radio spectrum management, numbering and service-quality. Furthermore, both parties agreed as per the MoU to exchange expertise and knowledge to achieve the mutual interests of both countries at the regional and international levels. They also reached an understanding with respect to the main features as well as mechanisms to enforce the MoU, which entail the provision of consulting services in the fields of human resources management and development, alongside strategic planning. They also agreed on the mechanisms to coordinate joint events such as; meetings and conferences, and to design training programs and workshops for both sides.
The MoU was signed by Engineer Hossam El-Gamal, the Executive President of NTRA, and Dr. Mohammed Al-Tamimi, the Governor of CITC, in the presence of Ambassador Ahmed Ihab Gamaleldin, the Permanent Representative of Egypt to the United Nations, and Ambassador Abdul Aziz Al-Wasel, Saudi Arabia's Permanent Representative to the United Nations. It was actually signed on margin of the World Telecommunication Standardization Assembly (WTSA) held under the umbrella of the International Telecommunication Union (ITU) from March 1-9 in Geneva, with the participation of 140 countries.